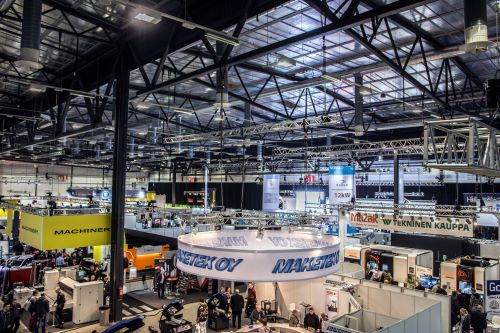 Engineering Works Trade Fair, Nordic Welding Expo and 3D & New Materials professional events will be postponed to 2022
News 19.05.2020
Two metal industry professional events of Tampere Trade Fairs, Engineering Works Trade Fair and Nordic Welding Expo, will be held next time on 22.‒24.3.2022. The 3D printing and new materials event 3D & New Materials will be held on 23.‒24.3.2022.
Corona virus first postponed the events to 2021. Based on a survey conducted among the exhibitors and analysis of responses during April, we decided to postpone the event by one year to the spring of 2022. Project manager Tuija Sievola thanks the active exhibitors who responded to the survey.
‒ Some of the exhibitors hoped that the fair would be held in 2021. When we separated the responses of the machine-tool operators that play a significant role, March 2022 emerged as the most popular time. It turned out that we will get the most major machine-tool operators involved if we organized the fair in 2022. In the end, large machines and equipment are the major attraction of the event.
Jan Sucksdorff, representative of the Machine Tools Division of the Association of Finnish Technical Traders understand the underlying reasons for postponing the fair. According to Sucksdorff, the implications of corona on corporate operations are only just beginning to take shape in the technology industry.
‒ The real implications will not begin to manifest until autumn, so March 2021 would be too soon. In addition, the machine-tool industry EMO Trade Fair held in Hanover in odd-numbered years has a strong influence on how principals view other trade fairs.
Discussions with the association members have indicated Sucksdorff that some operators would not attend the 2021 Engineering Works Trade Fair.
‒ We understand that postponing the events to 2022 is a difficult decision for the trade fair company. However, we believe that it is worthwhile to make the 2022 trade fair event even more comprehensive and we will see a lot of novelties at the trade fair.
Jouko Lassila, the Executive Director of the Welding Society of Finland believes as well that postponing the date would be to the advantage of the event.
‒ The Engineering Works Trade Fair and the Nordic Welding Expo are a great event that complement each other. I also think the welding equipment suppliers understand that, overall, this solution is better. Especially as the Schweissen & Schneiden event in the autumn of 2021 in the new exhibition halls in Essen will tie the resources of international equipment suppliers next year. We support the decision made by the Tampere Trade Fairs and look forward to the upcoming event again.
The stalls and fees of the exhibitors confirmed for 2020 will be transferred in full to the 2022 fair.